About Gurukulam

With the holy blessings and benign guidance of Param Pujya Yogrishi Swami Ramdevji Maharaj and Shraddheya Acharya Balkrishnaji Maharaj and in the divine and august presence of Shri Trivendra Singh Rawat ji (the then Chief Minister of Uttarakhand), Head of R.S.S. Shri Mohan Bhagwat ji, Pujya Acharya Mahamandaleshwar Swami Avadheshanandji Giri ji Maharaj and other venerable saints and distinguished dignitaries, Patanjali Gurukulam, was inaugurated in June, 2017. Following our classical and glorious perpetual Vedic Rishi tradition and culture of Vedic Gurukuls, well-established by our ancient enlighthened Rishi-Munis (saints & sages; hermit & ascetic), the considerable inclusion of modern education has also been incorporated for the holistic development of its students.
Our Leadership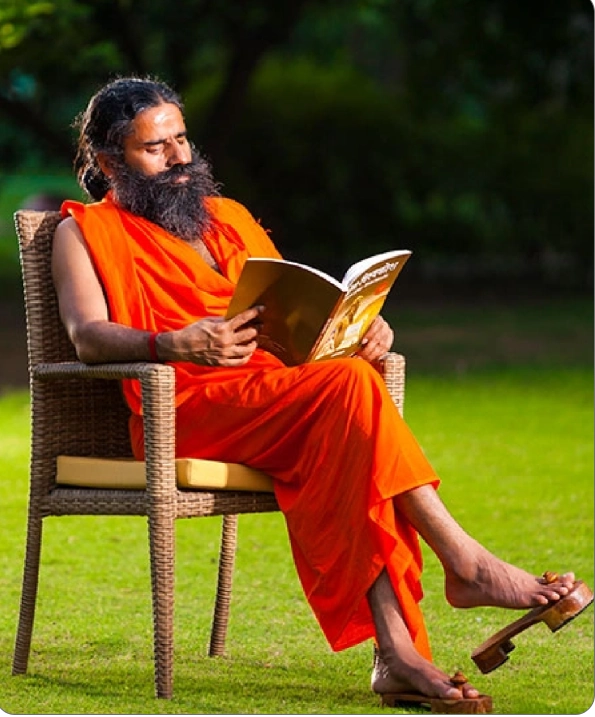 H.H. SWAMI RAMDEV JI
Multiple thoughts emerge in our mind whenever the word education strikes us. The main concern today remains as to whether this very education can serve its true purpose at global level or not. The second point is whether this education shall contribute in career development of the students and how would the students reflect on personal, familial, spiritual, economical, social, religious, political and global platforms.
The third important question remains as to how should the format of an ideal education be for the holistic and all round development of students.
If you happen to assess and analyze the education being imparted at Patanjali, you would realize that the education at Patanjali Gurukulam fits practically in all dimensions of today's prospect. Though Samskrit and Vedic scriptures have been included as main subjects yet an equal emphasis is laid on English, Science as well as other subjects.
H.H. ACHARYA BALKRISHNA JI
Children are considered the future of any nation. Parents weave their hopes and dreams around them. They always wish to see their children as highly successful human beings. All parents expect that their children should be highly educated and possess lofty etiquette and divine virtues.
If we look back at our glorious ancient education system, we will get to know that such expectation could be possibly met with only ancient Vedic Sanatan (Eternal) Rishi-tradition Education culture which was ever a sublime and harmonious blend of quality education and high moral ethics and values.
Patanjali Gurukulam is the institution that envisaged to adopt such a system of education where modern scientific education and ancient Vedic education confluence together. This adopted education system at Patanjali Gurukulam has led to the notable reflection of good leadership and saintly virtues in the students receiving education here.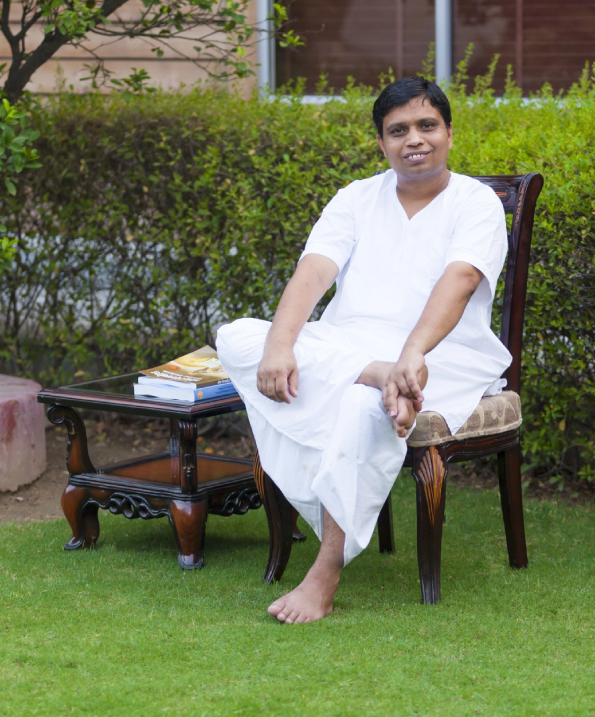 THE VISION OF THE SCHOOL
At Patanjali Gurukul, our mission is to blend the profound wisdom of ancient Vedic traditions with modern education, nurturing well-rounded individuals who are enlightened, capable, and dedicated to serving their families, communities, and the world. We envision becoming a global centre of educational excellence that seamlessly integrates traditional values with modern knowledge. Our graduates will embody the synthesis of ancient wisdom and contemporary progress, equipped to lead with integrity, innovate with purpose, and contribute to a harmonious and prosperous future for all of humanity.